In this newsletter we want to inform you to save the date regarding December 6th.
Softronic, in partnership with CM1's Valega, will host a session to guide you through the MiCA legislation (The Markets in Crypto Assets Regulation). With MiCA legislation, the European Union is introducing a harmonized regulatory framework for the crypto-asset market for the first time.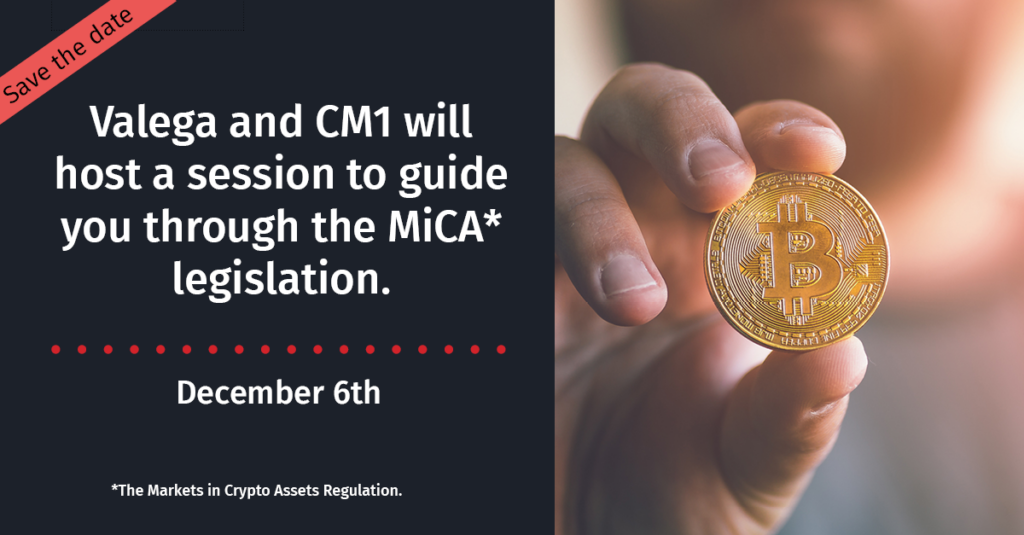 Also you can read more about additional functionality that CM1 offers.
Reminder
CM1 provides additional functionality for authority reporting, allowing you as a customer to achieve compliance and integration with the Swedish Tax Agency's Mekanismen and CM1 Digital Authority integration with the Swedish Police technical platform.
Another add-on functionality is the basis for reports used by Financial Intelligence Units for the GoAML application.
Read the entire newsletter here!